To help 100 children whose parents are unemployed due to the impact of COVID-19 to have milk to drink for 3 months
Dear Sir/ Madam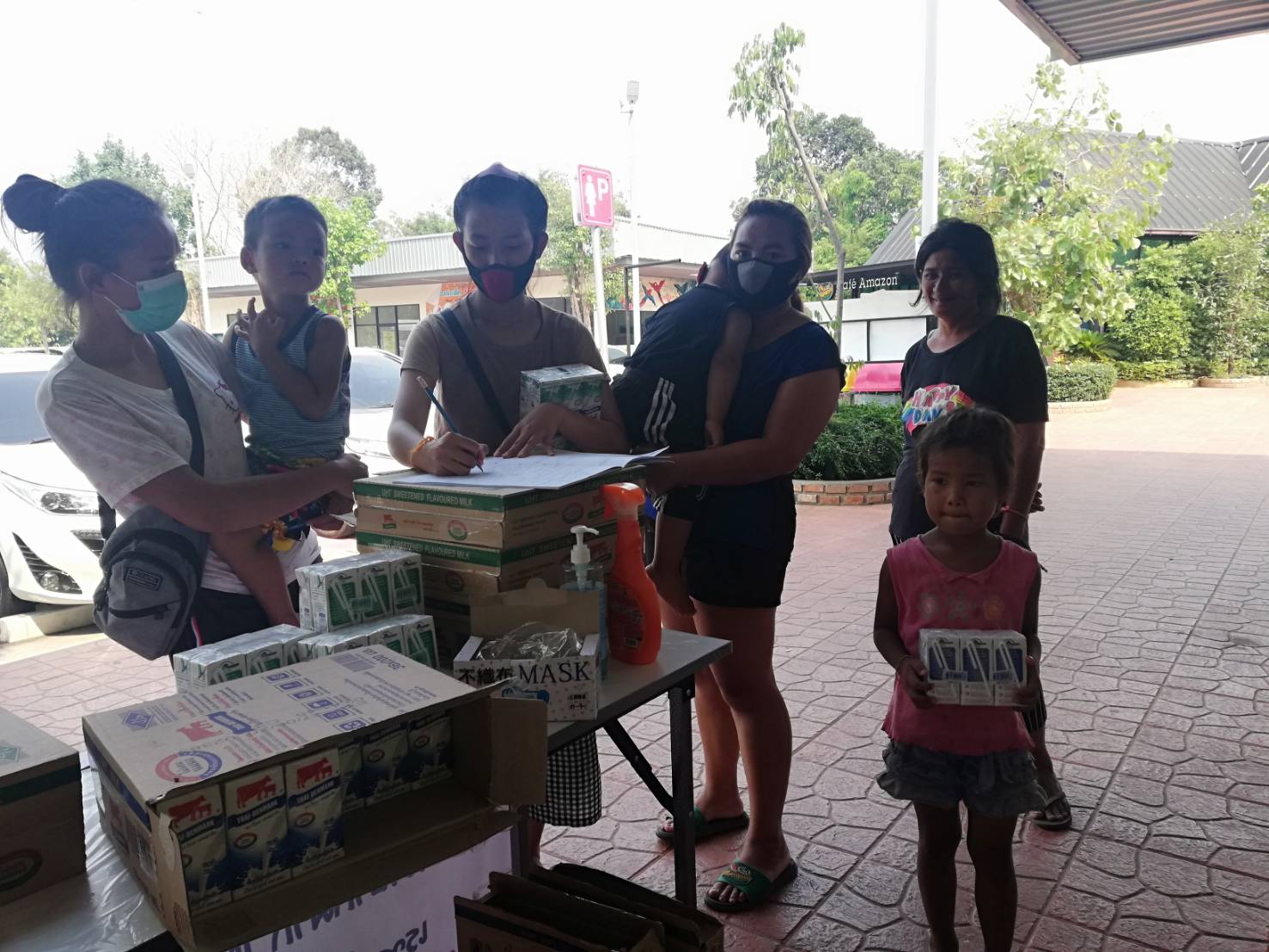 Due to economic impact of COVID-19, most of shops are closed, all workers are losing their jobs.

In Thailand, especially the area around where I live, there are so many kids who have been affected because their parents are no able to effort for food and meals. They are so much empathized.

I kindly ask you to support our charity project: milk donation for kids with your small amount of money. So we can together donate milk to the kids who are suffering.
We have plans to donate them 2 bottles/day for 3 months. So for one kid, we need 60 euros for it. (per one kid for 3 months.)

I have started the project as you can see in the attach file.
Please see the name list kids who need help in this document. 
And this is our post in the fan page which many people asking for help.
https://www.facebook.com/UbonWanNi/photos/a.390775991045711/2847703705352915/?type=3&theater

As you have known me. In the business, you can trust me. For this project, I think this is a very good opportunity for you to help people who are suffering from the impact of COVID-19.



This is the bank account for transfer :
BANK ACCOUNT
Bank Name : CIMB Thai Bank Public Company LTD.
Account Name : See You Again Co.,LTD
Account No. : 70-0827425-5
Swift Code : UBOBTHBK
Bank Address : Lang-Suan Office, 44 Lang Suang Road, Lumphini, Patumwan, Bangkok 10330, Thailand


Or you can you this link for pay online by credit card.

(Please give me your name and slip for the document accont)

I hope you would support the kids who have no chance to take care of themselves and as we, parents, should protect them, too.


Thank you so much.
Netnapa Kaewsangtham (Rin)
Manager SEE YOU AGAIN